48" 21#@24" Reconditioned Lefty Cherry and Black Lil Rapids Youth Longbow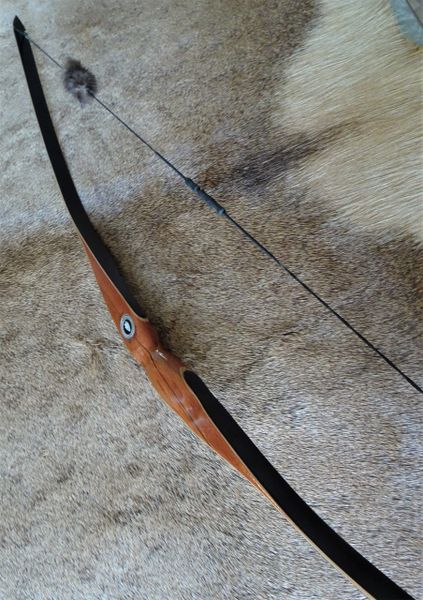 48" 21#@24" Reconditioned Lefty Cherry and Black Lil Rapids Youth Longbow
48" Lil Rapids 21#@24" Reconditioned Lefty Cherry and Black Glass  Youth Longbow
$120.00
48" Lil Rapids Youth Longbow with Cherry riser that has a black accent stripe. Arrowhead style tips are cherry stripped with black to match riser. Limbs have red elm core under black fiberglass. This is a used bow that has been reconditioned that returned to us as a trade in with our Outgrown Bow program. This bow came back to us vitually unused and is in pristine condition. Satin Thunderbird finish. Left handed. 21#@24" D97 12 strand string included.

Not intended to be drawn over 24"

This is a reconditioned bow with a limited warranty, yet is still eligible for our trade in and trade up program. 

Call or email for more info and pictures.
Inlay of Compton emblem may delay shipping up to 5 days.
Featured Products