52" 25#@24"~30#@26" Red and Black Big Rapids Youth Longbow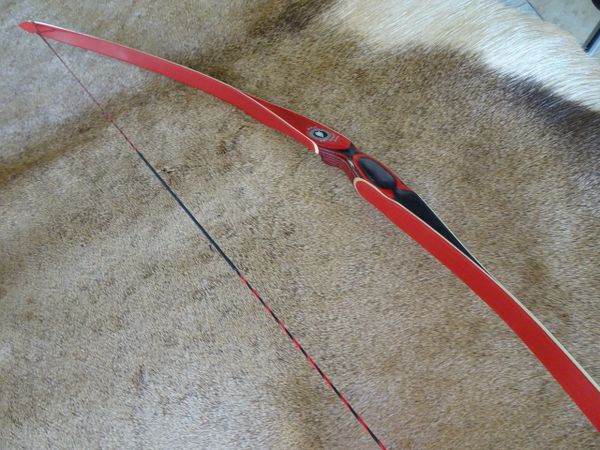 52" 25#@24"~30#@26" Red and Black Big Rapids Youth Longbow
52" 25#@24"~30#@26" Red and Black Big Rapids Youth Longbow
$195.00
52" Big Rapids Youth Longbow with red and black striped riser. Arrowhead style tips are stripped red and black and are fast flight ready. Limbs have ash core under red and black fiberglass. The red is on the back of the bow and the black is on the belly of the bow. Satin Thunderbird finish. Right-handed. 25#@24"~30#@26"
D97 12 strand string that matches the bow included. 
This bow will be ready to ship March 11, 2022. 
Our 52" Big Rapids is usually suitable for 8 to 13 year olds.  52" Big Rapids is n
ot designed to be drawn beyond 26". 
See the guide for how to measure your child's draw length.
This is a new bow with full warranty and eligible for our trade-in/trade-up program.
Call or email for additional information or pictures. This sale is for the right-handed bow only.
Inlay of Compton emblem may delay shipping 5 days.
Featured Products