46" 10#@22" Lefty "Tiger stripe" Lil Rapids (Formerly Otter) Youth Longbow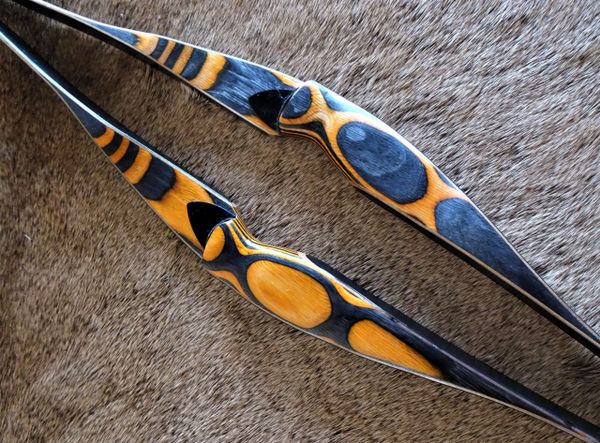 46" 10#@22" Lefty "Tiger stripe" Lil Rapids (Formerly Otter) Youth Longbow
46" 10#@22" Left Handed "Tiger stripe" Orange and Black Lil Rapids (Formerly Otter) Youth Longbow
$150.00
46" Lil Rapids Youth Longbow with orange and black striped riser. Limbs have working-wood American ash core wood under black fiberglass. Arrowhead style orange and black tips that match riser.
Left-handed

. Satin Thunderbird finish. 10#@22"  Not designed to be draw beyond 22". 

D97 12 strand string that matches the bow included. 

This is a new instock bow with a full warranty and eligible for our trade-in and trade-up program.

Call or email for more info or pics.

This sale is for left handed bow in pic only.

Addition of CTB emblem may delay shipping up to 5 days.