48" 23#@24" Lefty Camo with Green Glass Otter Youth Longbow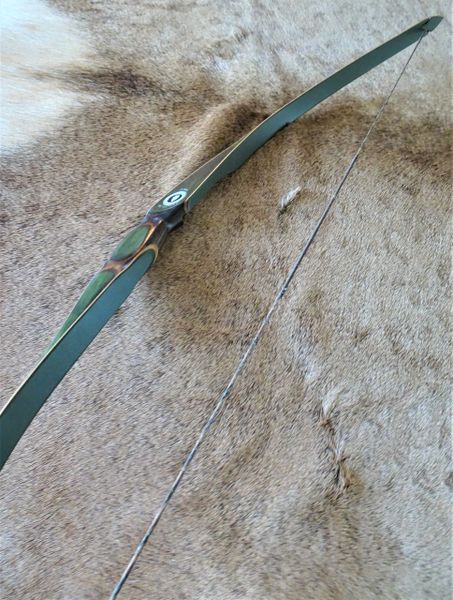 48" 23#@24" Lefty Camo with Green Glass Otter Youth Longbow
48" 23#@24" Lefty Camo riser with Green Glass Otter Youth Longbow
$150.00
48" Otter youth longbow Camo (Green, Brown,Gray) actionwood striped riser and arrowhead style tips. Limbs are red elm core under green fiberglass. Satin Thunderbird finish. 
Left-handed
. 23#@24" 
D97 12 strand string included. 
This bow will be ready to ship Dec.7, 2019
Not intended to be drawn beyond 24". 
For more info or pictures call or email.
This is a new instock bow with full warranty but still eligible for the trade in and trade up program.
Inlay of Compton emblem may delay shipping 5 days.