48" 16#@24" Olive Camo riser with Green Glass Lil Rapids Youth Longbow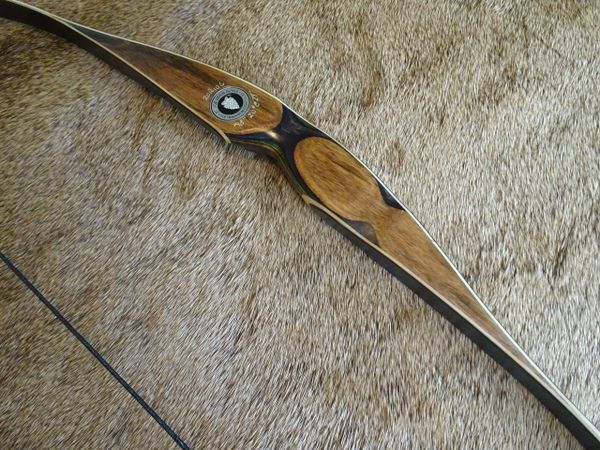 48" 16#@24" Olive Camo riser with Green Glass Lil Rapids Youth Longbow
48" 16#@24" Camo riser with Black Glass Lil Rapids (formerly Otter) Youth Longbow
$150.00
48" Lil Rapids youth longbow Camo (Olive Green, Brown,Gray) striped riser and arrowhead style tips. Limbs are American ash core under green
fiberglass 
on back and black glass on belly. Satin Thunderbird finish.
Right-handed.
 16#@24"
This bow will be ready to ship June 11, 2021
D97 12 strand string included.
Not intended to be drawn beyond 24"
For more info or pictures call or email. This sale is for the right-handed bow only.

This is a new instock bow with full warranty and eligible for the trade-in and trade-up program.
Installing Compton emblem will delay shipping up to 5 days.
Featured Products