56" 38#@28" Pink "Ombre "Birdseye Maple Torrent Longbow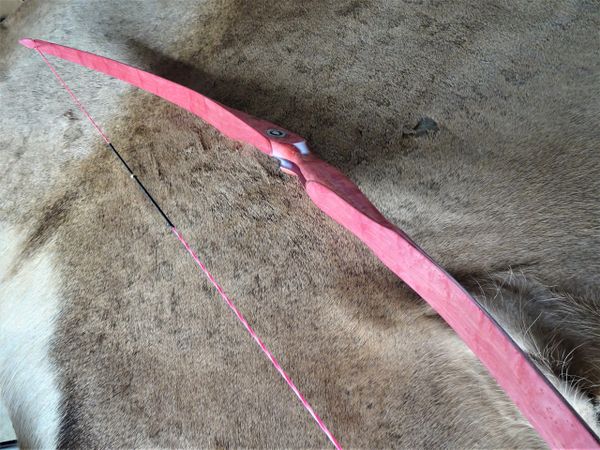 56" 38#@28" Pink "Ombre "Birdseye Maple Torrent Longbow
56" 38#@28" Birdseye Maple Pink "Ombre" Torrent Longbow 
56" Torrent longbow with birdseye maple riser with a purpleheartwood I-beam stained pink ombre (light to dark, bottom to top  staining). Limbs are birdseye maple veneer stained pink ombre under clear fiberglass with red elm core. Arrowhead style tips and overlay are also birdseye maple with black fiberglass and stained to match the pink ombre of the limbs. Low wrist grip. Satin Thunderbird finish. Right handed. 38#@28"
D97 12 strand string included.
This is a new instock bow with full warranty.
Call or email if you wish more pics or info.