56" 39#@28" Zebrawood and Cherry Torrent Recurve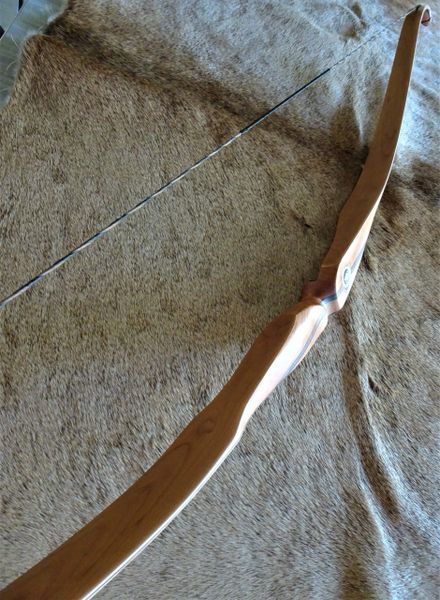 56" 39#@28" Zebrawood and Cherry Torrent Recurve
56" Torrent recurve with Cherry riser that has a stripe of walnut surrounded by black that goes thru the St. Joe emblem. Overlay is cherry and black. Tips are fast flight compatible stripped black and caramel (matches cherry nicely) fiberglass. Limbs feature cherry veneers facing the shooter and highly figured zebrawood veneers on the front of the bow under clear fiberglass. The walnut in the riser is very complimentary to the zebrawood veneers. Low wrist grip with a Swager locater thumb groove. Satin Thunderbird finish. Right handed. 39#@28"
This is a new instock bow with full warranty. 
Call or email for more info or pictures.