58" 28#@28" Purple, Blue, Pink, Black Striped Actionwood with Black Glass Torrent Longbow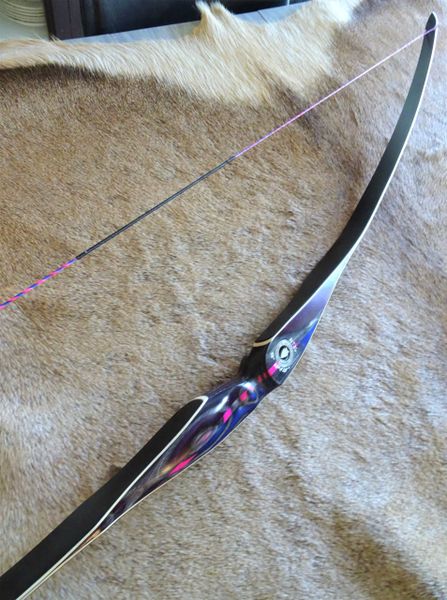 58" 28#@28" Purple, Blue, Pink, Black Striped Actionwood with Black Glass Torrent Longbow
58" 28#@28" Purple, Blue, Pink, Black Striped Actionwood
 with Black Glass
 Torrent Longbow
58" Torrent longbow with 3 piece Actionwood riser of Purple/black actionwood, Royal Blue/Black actionwood and Bright Pink/Black actionwood laterally stripped together. The pink stripe intersects the St. Joe emblem. Limbs are black fiberglass with American ash core. Arrowhead style tips are royal blue actionwood striped with black fiberglass and are fast flight ready. Low wrist Swager grip with locater thumb groove. Satin Thunderbird finish. Right handed. 28#@28"
D97 12 strand matching string included.
This is a new instock bow with full warranty and is eligible for our trade in and trade up program.
Call or email if you wish more pics or info.
Featured Products