58" 33#@28" Lefty Bocote, Rosewood, Ziricote and Tiger Myrtle Torrent Longbow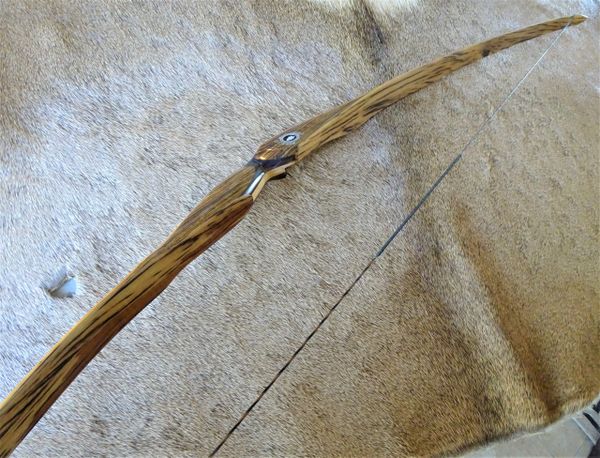 58" 33#@28" Lefty Bocote, Rosewood, Ziricote and Tiger Myrtle Torrent Longbow
58" 33#@28" Lefty Bocote, Rosewood, Ziricote and Tiger Myrtle Torrent Longbow 
$689.00
58" Torrent longbow with 7 peice riser of Bocote, rosewood, ziricote and a America elm I-beam. Arrowhead tips are black phenalic and fast flight ready. Overlay is ziricote. Limbs are tiger myrtle veneers with elm core under clear fiberglass. Low wrist grip with narrow throat. Satin Thunderbird finish. Left handed. 33#@28"
D 97 12 strand string included.

This is a new interim instock bow with full warranty and eligible for our trade in program.

Call or email for more info or pics.
Featured Products