60" 52#@28" Bowbolt 2 pc Takedown Curly Koa and Curly Spalted Maple Torrent Longbow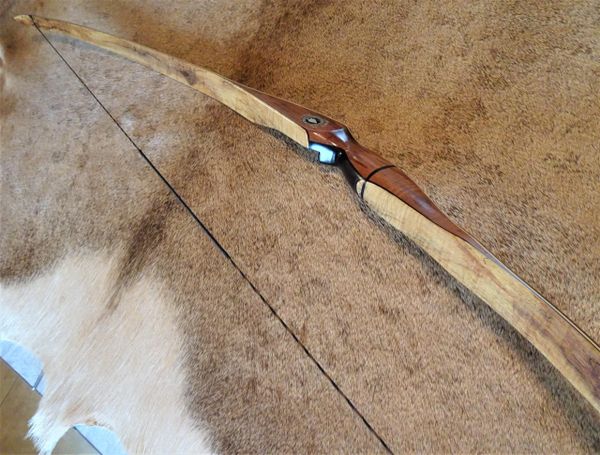 60" 52#@28" Bowbolt 2 pc Takedown Curly Koa and Curly Spalted Maple Torrent Longbow
60" 52#@28" Curly Koa and Curly Spalted Maple Torrent Longbow with Bowbolt Takedown System
$1109.00
60" Torrent longbow with curly koa and a black phenalic I-beam 3 piece riser. Black phenalic I-beam seats the Bowbolt system securely as per manufacturers instructions. Arrowhead tips are koa and black fiberglass stripped together and fast flight ready. Limbs are highly figured curly and spalted maple veneers with a American ash core wood under clear fiberglass. Low-Medium wrist grip with narrow throat and a bit of a palm swell. Satin Thunderbird finish. Right handed. 52#@28"
This bow will be ready to ship on November 18, 2021
D 97 12 strand string included.
This is a new instock bow with full warranty.
Call or email for more info or pics.