60" 50#@28" Walnut and "Teardrop" Elm Rivercamo Torrent Longbow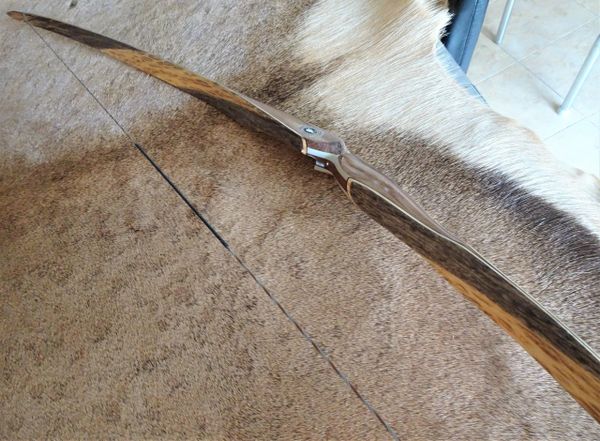 60" 50#@28" Walnut and "Teardrop" Elm Rivercamo Torrent Longbow
60" 50#@28" Walnut and "Teardrop" Elm Rivercamo Torrent Longbow 
$769.00
60" Torrent longbow with walnut and grey G10 5 peice riser. Walnut I-beam has a lovely curl. Arrowhead tips are grey G10 and fast flight ready. Limbs are American elm with and unusual teardrop wood grain that makes an interesting canvas for custom Rivercamo staining tones of brown and grey matching the riser under clear fiberglass. Medium wrist grip with narrow throat and Swager thumb groove. Satin Thunderbird finish. Right handed. 50#@28"
D 97 12 strand string included.

This is a new instock bow with full warranty.

Call or email for more info or pics.
Featured Products