60" 43#@28" Curly Mango, Hickory, Wenge and Osage Torrent Longbow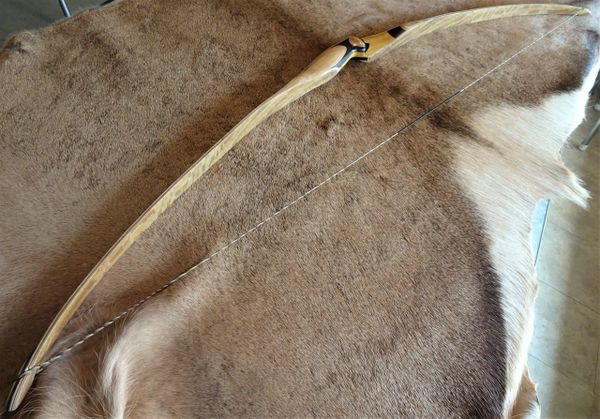 60" 43#@28" Curly Mango, Hickory, Wenge and Osage Torrent Longbow
60" 43#@28"  Curly Mango, Hickory, Wenge and Osage Torrent Longbow
$849.00
60" Torrent longbow with 5 piece riser featuring hickory, wenge and osage I-beam. Arrowhead tips are osage brown and and black fiberglass stripped together and fast flight ready. Limbs are figured curly and golden mango veneers with a American ash core wood under clear fiberglass. Low wrist grip with narrow throat. Shelf is cut 1/16th past center so that once shelf material is applied the arrow rides at center. Satin Thunderbird finish. Right handed. 43#@28" 
D 97 12 strand string included.

This is a new instock bow with full warranty.

Call or email for more info or pics.
Featured Products