58" 50#@28" Hickory, Osage and Brown Glass Classic recurve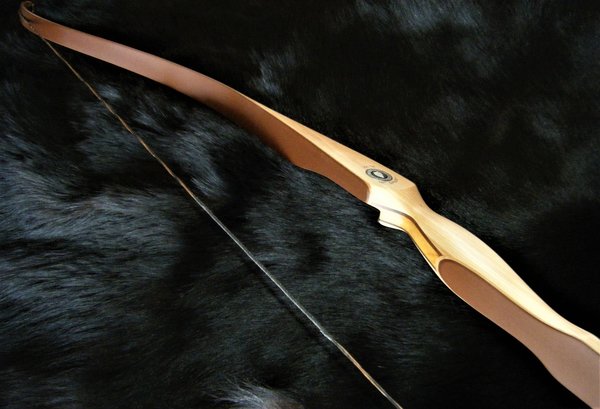 58" 50#@28" Hickory, Osage and Brown Glass Classic recurve
58" 50#@28" Hickory, Osage and Walnut and Brown Glass Classic Recurve
$649.00
58" Classic recurve with 5 piece riser of hickory and walnut with osage I-beam. Limbs are red elm core under brown glass. Arrowhead style tips are stripped hickory,osage and brown fiberglass. Low wrist grip. Satin Thunderbird finish. Right handed. 50#@28"
D97 12 strand string included.

This is a new bow with full warranty.

Call or email for more info or pics.