60" 40#@28" Lefty Black/White Ebony and Paldao Classic Longbow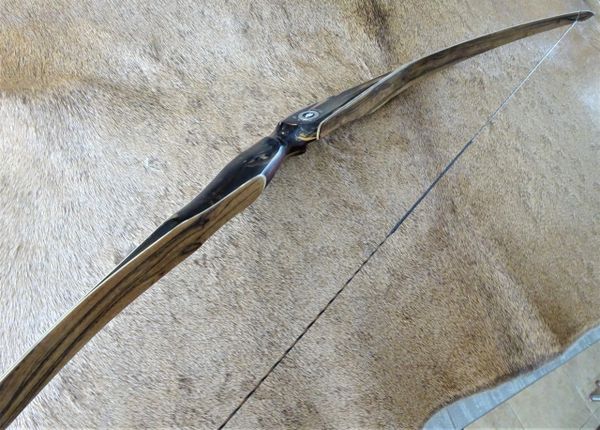 60" 40#@28" Lefty Black/White Ebony and Paldao Classic Longbow
60" 40#@28" Lefty Black/White Ebony and Paldao Classic Longbow
60" Classic longbow with 3 peice riser of black and white ebony and a purple heartwood I-beam. The black and white ebony is very rich and dark with faint lavender hints. Overlay is also black and white ebony. Arrowhead style tips are black phenalic and fast flight ready. Limb are paldao veneers under clear glass with American ash core wood. Low wrist grip with Swager thumb groove. Satin Thunderbird finish.
Left handed.

D97 12 strand string included. 40#@28"

This bow will be ready to ship Dec. 30, 2020
This is a new instock bow with full warranty.
Call or email for more info or pictures.
Featured Products