60" 47#@28" "Winter Sycamore" Birdseye Maple Classic Recurve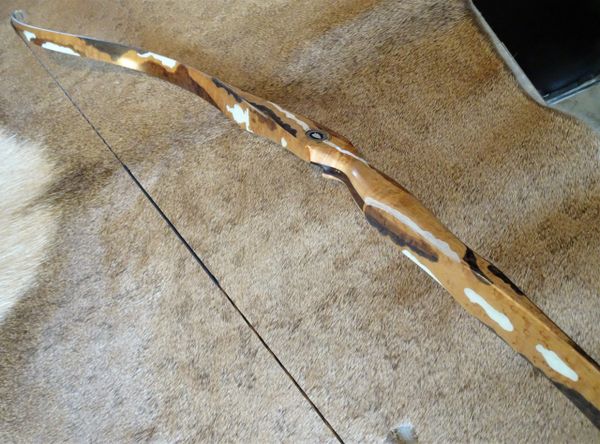 60" 47#@28" "Winter Sycamore" Birdseye Maple Classic Recurve
60" 47#@28" "Winter Sycamore" Classic Recurve
Classic recurve featuring a 3 piece 
riser

 of highly figured birdseye maple with a curly walnut I-beam. Birdseye maple has one-of-a-kind "Winter Sycamore" staining. The stain is unique as it flows with the wood grain to emulate a sycamore tree in winter. The limbs also feature highly figured, working wood, birdseye maple with "Winter Sycamore" staining. Overlay is birdseye maple and matches riser and limbs. Teardrop shaped tips are white phenalic. Low wrist grip. Satin Thunderbird finish. D97 12 strand strin included.47#@28" 
This is a new instock bow with full warranty.
Call or email for more info or pictures.
Featured Products