60" 49#@28" Black and Red Double Carbon Torrent Longbow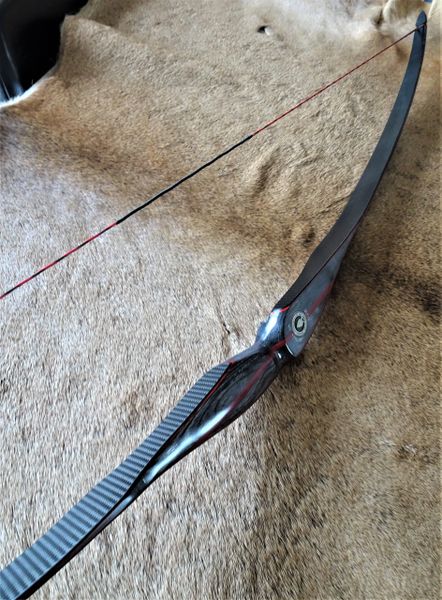 60" 49#@28" Black and Red Double Carbon Torrent Longbow
60" 49#@28" Black and Red Double Carbon Torrent Longbow   $849
60" Torrent longbow with black and charcoal grey actionwood riser that has a lateral stripe of red phenalic thru the St. Joe emblem. Overlay is red and black. Arrowhead style tips are red phenalic and fast flight ready. Limbs are double carbon (belly and back) with a red elm core that has been stained red to match the red phenalic. Low wrist grip with a Swager thumb groove. Satin Thunderbird finish. Right handed. 49#@28"
D97 12 strand string included
This is a new, instock bow with full warranty.
Call or email for more info or pics.
Featured Products