60" 50#@28" Spanish Cedar and "Rosewood" Classic Recurve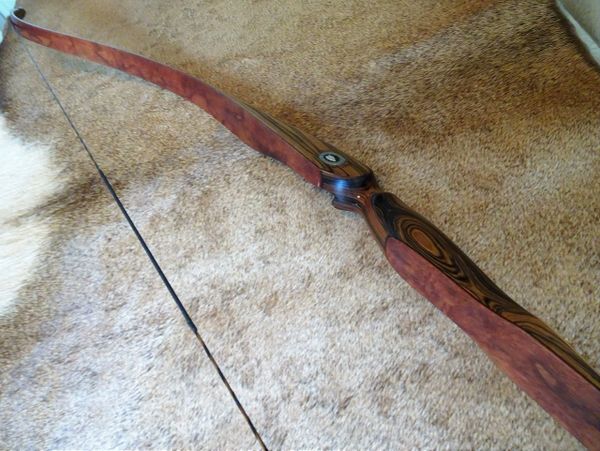 60" 50#@28" Spanish Cedar and "Rosewood" Classic Recurve
60" 50#@28" Spanish Cedar and "Rosewood" Classic Recurve
Classic recurve featuring Save the Planet "Rosewood". Rosewood overlay. The limbs feature highly figured Spanish cedar veneers with an American ash core under clear fiberglass. Arrowhead shaped tips are rosewood and black fiberglass striped together for beauty and strength and are fast flight ready. Low wrist grip with Swager thumb groove locator. Satin Thunderbird finish. Right handed. D97 12 strand string included.50#@28"
This is a new instock bow with full warranty.
Call or email for more info or pictures.
Featured Products