60" 61#@28" Maccassar Ebony Purple Heartwood and Black Limba Classic Recurve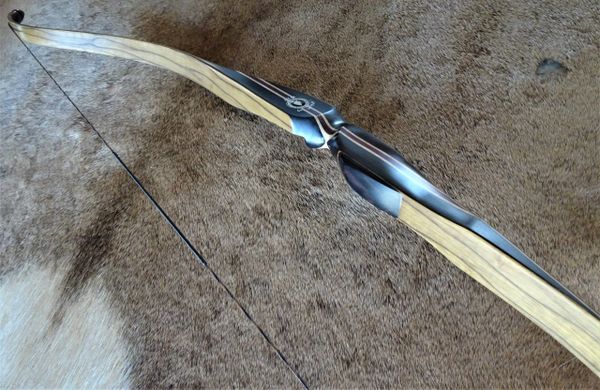 60" 61#@28" Maccassar Ebony Purple Heartwood and Black Limba Classic Recurve
60" 61#@28" Maccassar Ebony Purple Heartwood and Black Limba Classic Recurve
Classic recurve featuring a 5 piece 
riser

 of Maccassar ebony with 2 accent stripes of birdseye maple surrounding a bold stripe of purple heartwood. Maccassar ebony and purple heartwood overlay. The limbs feature highly figured black limba veneers with a grey elm core and a strip of carbon under clear fiberglass. Arrowhead shaped tips are purple heartwood and black fiberglass striped together for beauty and strength and are fast flight ready. High/Med. wrist grip with a Swager thumb groove. Satin Thunderbird finish. Right handed. D97 12 strand string included. 61#@28"
This is a new instock bow with full warranty.
Call or email for more info or pictures.
Featured Products