62" 42@28" Reconditioned Cherry and Teak 2 pc.Bow-bolt Takedown Classic Longbow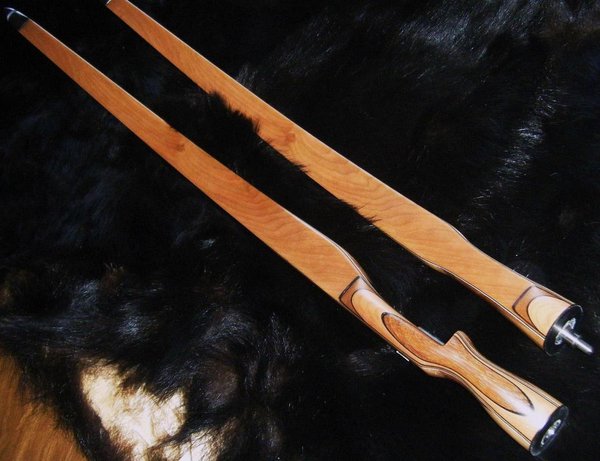 62" 42@28" Reconditioned Cherry and Teak 2 pc.Bow-bolt Takedown Classic Longbow
Reconditioned 62" Classic longbow with 5 piece riser of cherry and teak with black phenolic I beam. Overlay is stripped to match riser. Bow bolt 2 piece takedown system is seated in phenolic I-beam. Limbs feature bamboo core and highly figured cherry laminates under clear fiberglass. Black phenolic arrowhead style tips are fast flight compatible. Low wrist grip. Right handed. Satin Thunderbird finish. D97 12 strand string included.
This is an exceptional deal. If you ordered this bow as a new custom bow it would cost you $950.00
This is a used, reconditioned bow with limited warranty.
Call or email for more info or pics.