62" 50#@28" 2 pc. Takedown Walnut and Curly Myrtle Classic Longbow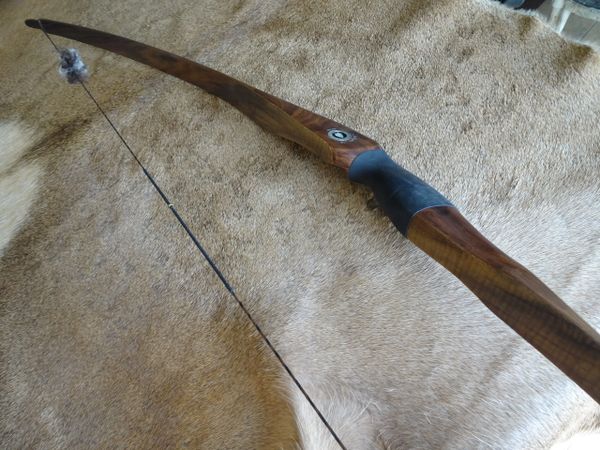 62" 50#@28" 2 pc. Takedown Walnut and Curly Myrtle Classic Longbow
62" 50#@28" 2 pc. Takedown Walnut and Curly Myrtle Classic Longbow
62" Classic longbow with 5 peice riser of figured, dark black walnut. Overlay matches riser. Limbs are spectacularly figured curly myrtle veneers with a myrtle core wood under clear fiberglass. 2 peice Connexion hinge takedown system. Teardrop shape tips are black phenolic and fast flight ready. Low wrist Bowman grip. Suregrip grip sleeve to cover the hinge system. Satin Thunderbird finish. Right handed. D 97 12 strand string included. 50#@28"
This is a new instock bow with full warranty.
Call or email for more info and pictures.
Featured Products