64" 38#@28" Honey Locust Classic Recurve 17C01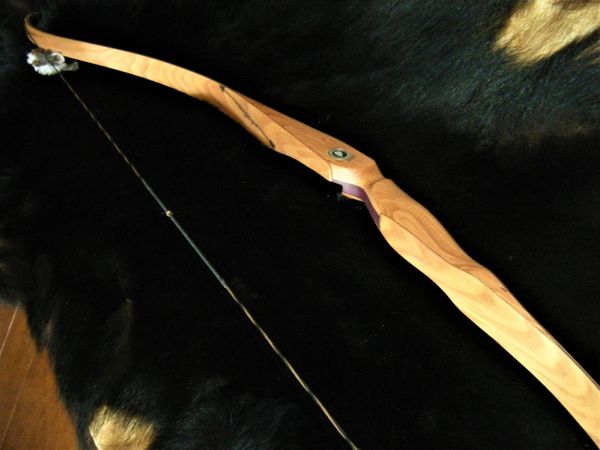 64" 38#@28" Honey Locust Classic Recurve 17C01
I have put this bow on clearance special as I noticed a dog hair from my dog somehow found it's way under the fiberglass during the layup process. Maddie's company is much beloved in my workshop, her hair in a bow is not. >:(
64" Classic recurve with honey locust riser with purpleheart wood I-beam. Teardrop style tips are stripped purpleheart wood and black fiberglass. Fast flight compatible. Overlay is honey locust and black. Limbs feature honey locust working wood under clear fiberglass. Adventurous/Arrow tattoo. Low wrist Swager grip with thumb groove locater. Right handed. Satin Thunderbird finish. 38#@28"
D 97 12 strand string included
This is a new in stock bow with warranty.
Call or email if you have questions or need more info.